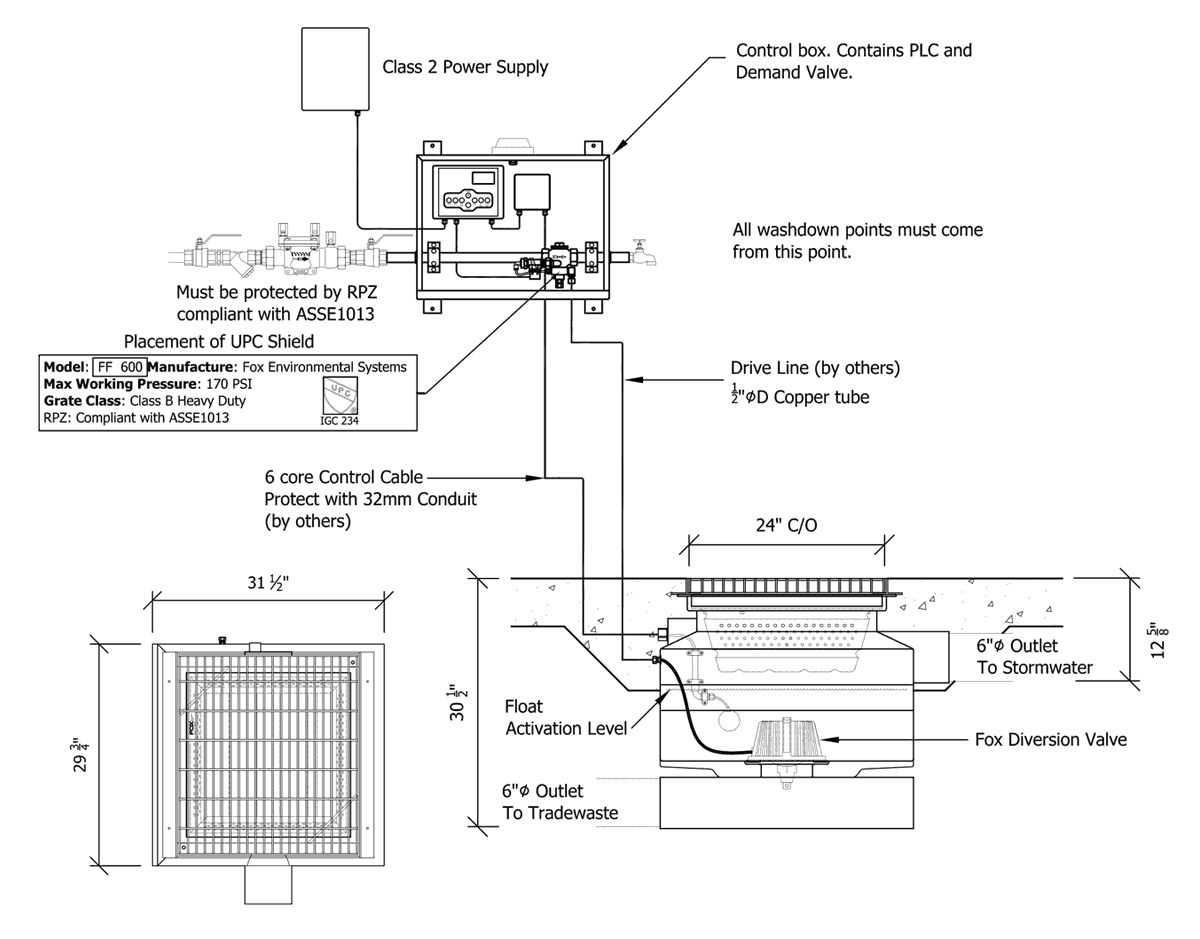 A Fox First Flush Device will protect the environment from pollution generated during a washdown operation.
There are numerous occasions when an open area is of such a dimension that it cannot be guaranteed that it will be left free of pollutants after a washdown or similar activity has taken place.
If rain occurs and the area is polluted this pollutant will be washed into the stormwater system and can eventually find its way into the waterways.
First Flush System Design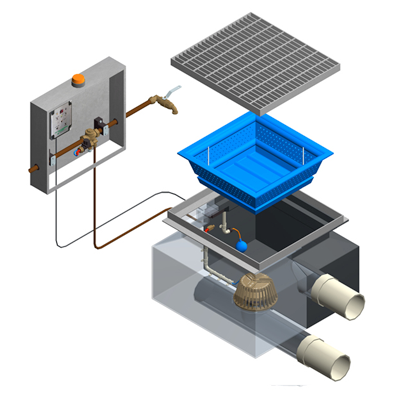 Realizing that this situation can occur Fox Environmental Systems added a PLC to their DD 600 units to capture and divert a volume of runoff equivalent for the purpose of first flush rainwater capture.
By knowing the area of the catchment and the type of pollutant loads that can be present a first flush volume is determined and the Fox PLC controller is programmed to divert the rain harvesting first flush volume for treatment.