DD 600 Washdown System – Ingenious, no electricity or roof required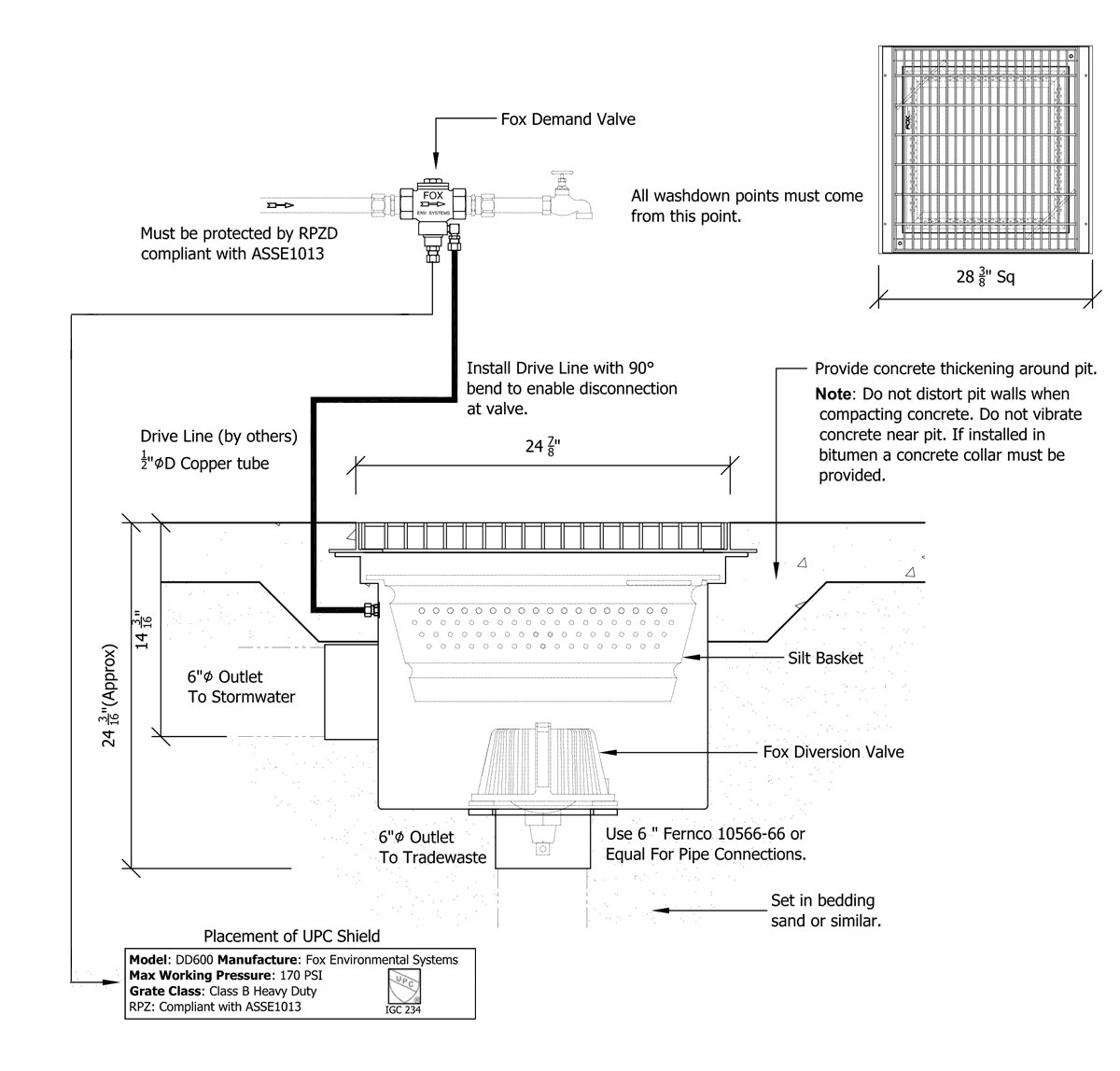 Demand Driven Diversion Systems, The perfect Environmental solution for vehicle wash areas, polluted wash down areas and storm water runoff.  Automatic First Flush Diversion, Automatic detection of accidental spills, Constant monitoring for fuels/chemicals in run off from your property. 100's of applications. Simple as turning the faucet on and off. STOP closing and opening valves, STOP polluting our rivers and streams, and STOP treating clean water.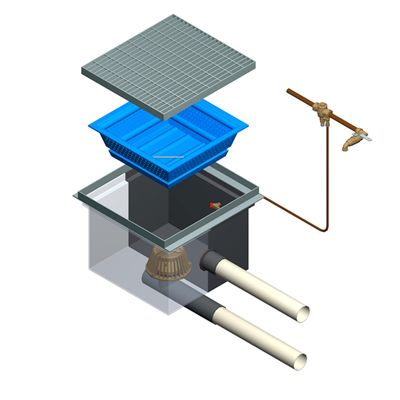 There are penalties and fines in place for individuals and companies who pollute our rivers and streams with the discharge from wash down operations by way of storm water run off. This has to be treated either on site or at the local treatment plant.
It is also imperative that stormwater be prevented from entering the local sewer system. Too much stormwater can overload the treatment capacity and allow untreated sewage to escape into the rivers. The other concern is the expense of treating clean rainwater.
Traditionally roofs have been used to eliminate rainwater from the sewer system. Apart from the initial cost of roofing a washdown area, time has proven this to be both an ineffective way of controlling rainwater and a severe limit on the efficiency of washdown activities due to size limits of roofed areas.During periods of high intensity rainfall, wind will blow large quantities of water under a roof and thus into the collection system.
With a roofed area the size of the roof dictates the area available for the washdown operation. If this is not sufficient or it is being used, it will create the potential for an illegal washdown to occur outside the protected area. Fox Environmental Systems has recognized the limitations of roofed working areas and developed the DD600 Washdown System to enable open area operations to take place while eliminating the concerns of stormwater entering the sewer system.
A Fox DD 600 Washdown System is suitable for applications where it is possible to ensure that the slab is left clean at the end of a washdown operation. If this cannot be assured then the application may require a more sophisticated unit such as the Fox FF 600 First Flush Unit.